Video marketing is the latest craze in digital marketing. It is easy, inexpensive, and effective, and there is no reason why you shouldn't be using it to promote your business. After all, video marketing is proving to be one of the most reliable ways of delivering more customers to your website.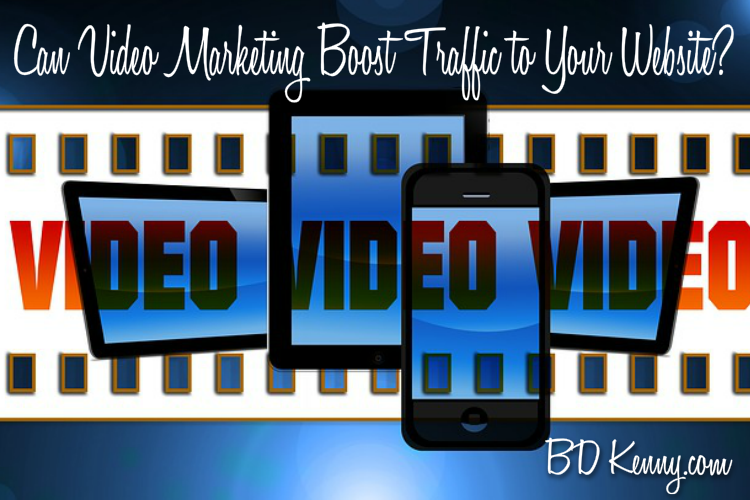 If you are interested in learning about what this new, exciting marketing method can do for you, then read this rundown of how video marketing can boost traffic to your website.
Having videos on your website naturally improves your site's search engine ranking. As a matter of fact, posting videos to a website has been shown to increase Google rankings!
Posting your videos to content sharing sites can significantly increase the number of visitors who visit your site.
YouTube is currently the world's second largest search engine, trumped only by Google. Setting up a YouTube page for your business's videos is a great way to amass a huge number of potential new customers.
Video marketing targets potential customers who are looking for your business's products or service.
That's because search engines will return your video as a search result when Internet users conduct a search using keywords that correlate with your site. In this way, video marketing is much different, and much more effective, than other forms of marketing that employ a hit or miss method of advertising.
Simply put…
Videos make your business more personable, and people respond to personable.
Click To Tweet
Creating videos for your business's website puts a face to the name, so to speak, and allows you the opportunity to greet potential customers with a virtual handshake and a smile.
When you post videos on content sharing sites, you are literally inviting people to visit your site, and you are able to demonstrate your business's positive attributes to them before they even click on your site's link.
In this fast-paced, technology-based consumer market, your potential customer is one that is used to instant gratification. And, with so many websites clamoring for their business, customers can afford to be picky.
That is why you cannot afford to miss out on using video to market your business.
If you're looking to create effective videos to add to your marketing plan and would like to chat, feel free to CLICK HERE.